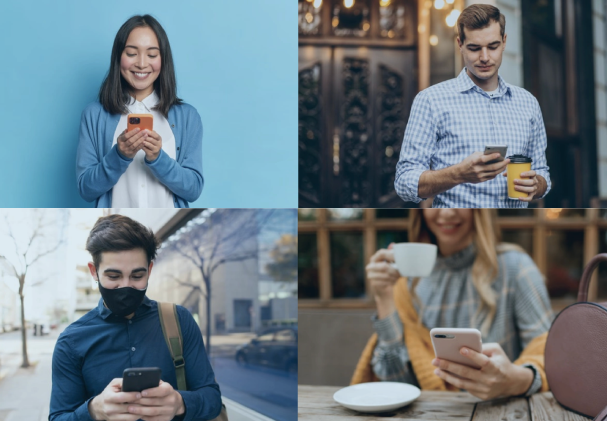 Be available wherever
your customers are
As of March 2019, over 41 million mobile messages were in a single minute!
Customers are on their messaging apps communicating for social or work purposes, and you need to be available wherever your customers are at!
However, each country has its own dominant messaging app, and every customer has their own preferred communication channel.
How do you ensure your communications can be customised to meet the varied needs of your customers around the world?
SendQuick.io has already
aggregated 14 official APIs
Currently, SendQuick.io has already aggregated at least 14 official APIs of the following channels into a single unified platform:
WhatsApp Business API (WABA)
Facebook Messenger
Telegram
Instagram
WeChat
Kakao Talk (Coming soon)
Lark
LINE
LINE Notify
Viber
Zalo (Coming soon)
Microsoft Teams
Cisco WebEx
Slack
WeCom (formerly known as WeChat Work)
SendQuick ASP (SMS)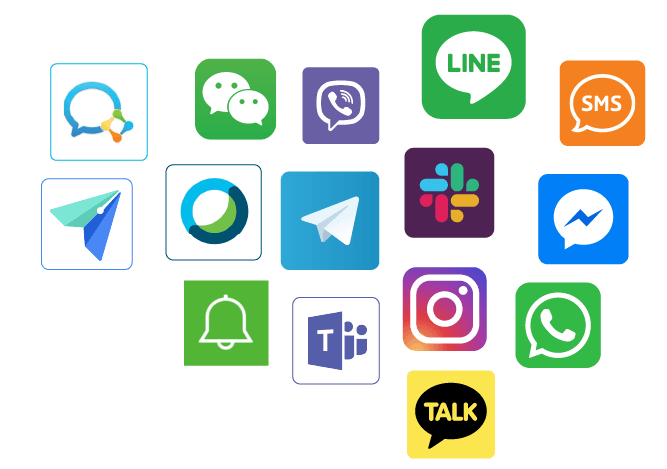 We've done the hard work of pre-integrating messaging channels into a centralised platform to optimise your omnichannel communication process with your customers
Be in Touch with Us
We want to hear from you!

SendQuick Pte Ltd
76 Playfair Road, #08-01, LHK 2 Building, Singapore 367996
Tel: +65 6280 2881 | Fax: +65 6280 6882 | Email: info@sendquick.com
SendQuick.io is developed by SendQuick Pte Ltd. Established in 2001, SendQuick provides end-to-end enterprise mobility solutions that help organizations strengthen their business processes, improve productivity, and serve their customers and stakeholders better.